Gear Sale
Vintage Engelhardt C-1 3/4 Acoustic Upright Bass
This is a vintage Engelhardt American made C-1 3/4 Acoustic Upright Bass. The bass was manufactured in 1982 or 1983. Sounds great and is in perfect working order. There is some wear in spots (see pictures) and the neck was repaired by a professional luthier in Chicago (Specimen).
Comes with gig bag and bow. Local pickup or delivery in Chicagoland area.
$900.00 OBO

Silvertone Autoharp by Oscar Schmidt
This is a vintage Oscar Schmidt Model 'Silvertone' 15-Chord Autoharp, made in the USA. The exact age is unknown, but appears to be a 1960s or 1970s model.
The autoharp is in good working condition with the chord hammers all functioning. The pads are also all present. There is a set of very old strings on the instrument so a string upgrade and tuning is suggested. There are no cracks in the wood or any noticeable damage. There is a small patch of adhesive on one side (see picture) that could likely be removed with the right solvent removers.
The autoharp comes in its original latching case along with instruction booklet, registration card, song templates, picks, and tuning wrench.
$150.00 OBO
Ibanez Tone-Lok DE7 Delay/Echo Pedal
Great sounding pedal capable of 30 ms to 2.6 seconds of delay time. Switch between vintage tape echo with built-in modulation or the standard clean digital delay.
$50.00 OBO

Electro Harmonix Black Big Muff Pi
Purchased in the late 90s, this Russian-made fuzz pedal sounds as great as you can imagine it would with the classic Big Muff sound and heavy black enclosure. Cosmetically in good shape and in fine working order. Wooden box not included.
$150.00 OBO

FB-54 5-String Closed Back Banjo
Original owner of this closed back 5-string banjo which is in fantastic shape and sounds great. Features an aluminum rim with 30-piece bracket, laminated mahogany back, mahogany neck  with rosewood fingerboard, and stylized inlays.
Great banjo for beginner to intermediate players. Gig bag included.
$250.00 OBO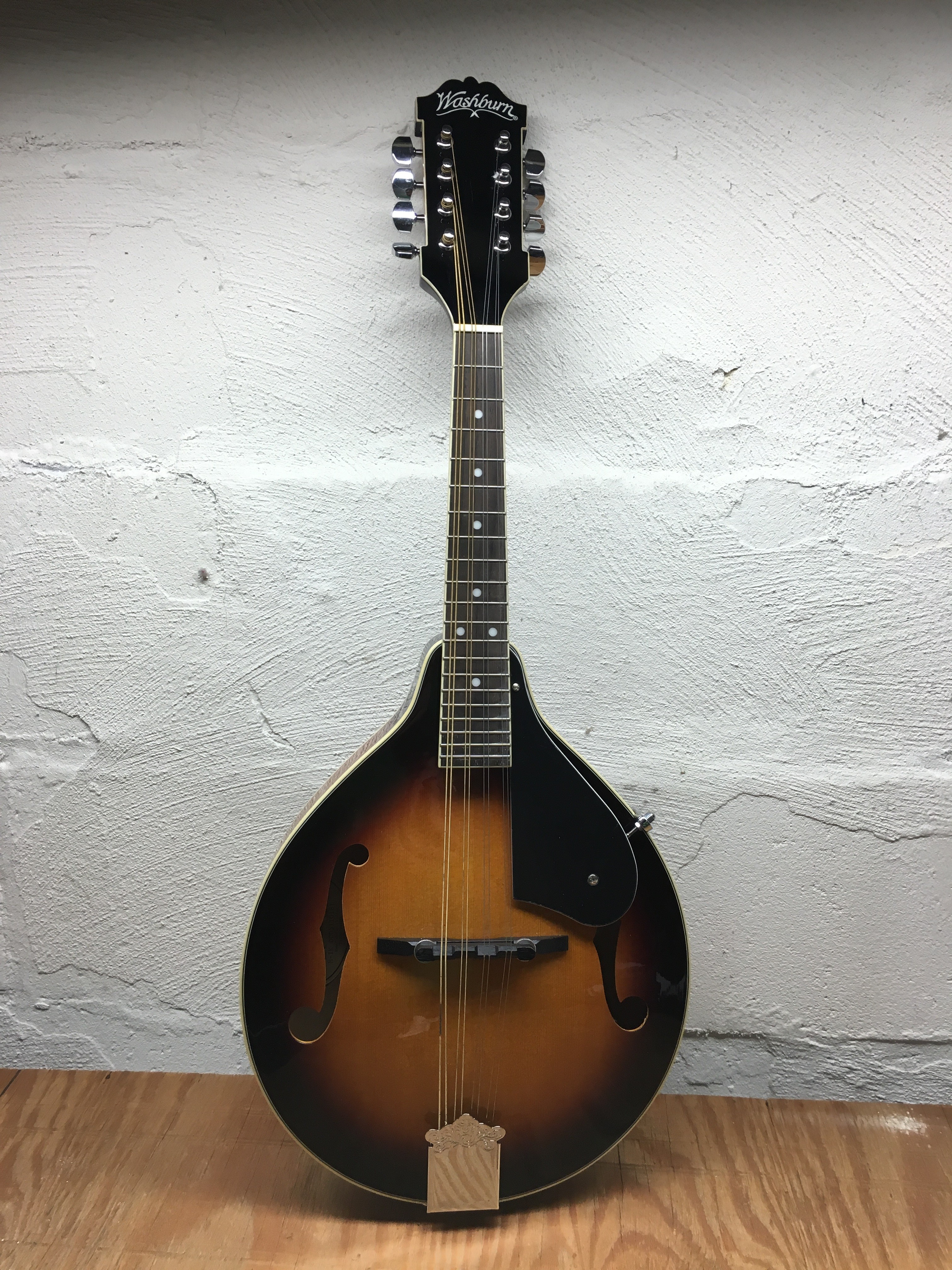 Washburn MIS Mandolin
Original owner of this great sounding mandolin. It features a solid spruce top, maple back and sides, and quarter sawn sitka spruce bracing. The neck is maple with a rosewood fretboard and has a 13.75 scale.
Great mandolin for beginner to intermediate players. Gig bag and songbook included.
$150.00 OBO

Behringer UMX25 25-Key Midi Controller
The UMX25 is a velocity-sensitive USB/MIDI keyboard featuring 25 full-size keys, programming capabilities, and real-time control and playability.
USB/audio interface to connect your instruments and mixer, etc. to your computer for recording and playback

Plug and play with Mac OS X and Windows XP

8 real-time rotary controls plus 10 assignable switches

Freely assign MIDI control changes to the modulation wheel, volume fader and pedal port for ultimate flexibility

Full 128 tone range via the octave shift function with multi-purpose LED status indication

Separate MIDI Out allows controlling external samplers, synths and other equipment

Runs via USB bus, batteries or a power adapter (not included)
$50.00 OBO                                                                        

Nobels TR-X Tremolo Pedal
This Nobels TR-X Tremolo is in great shape and perfect working order. Basic controls include level, tone, speed, intensity, plus a mode switch to choose between one of 4 waveforms. Features an input for remote switch, metal housing, low battery consumption, convenient battery location.
$75.00 OBO

Original Electro Harmonix Holy Grail
This is the original Electro Harmonix Holy Grail Reverb pedal. Features switching between spring, hall, or flerb sound settings. A single reverb knob controls the reverb effect wetness. Enclosure has some wear (see pictures) and bottom is setup with velcro for pedalboards. Includes power AC adapter.
$85.00 OBO

Electro-Harmonix Memory Boy
I'm the original owner of this Electro-Harmonix Memory Boy delay guitar effects pedal.
The Electro-Harmonix Memory Boy is a great-sounding analog delay based on the Memory Man pedal but with extra modulation features and expression pedal control options. The Memory Boy also features a 550ms delay time, and a three-way toggle switch lets you add in vibrato or chorus, or control the delay time with an external expression pedal (not included).
This pedal has a great analog tone that captures a vintage sound. Comes with original box.
$100.00 OBO

Fender Squire Mini
Original owner of this black Fender Squire Mini electric guitar. It is in good cosmetic shape and plays well. Great smaller guitar for a child just getting started!

Sony TC-KE500S Stereo Cassette Deck
Original owner of this great sounding and fully functioning Sony TC-KE500S cassette tape deck.
Features include three heads with tape monitoring, 160 kHz super bias circuitry, high-speed, fast-forward, and rewind with ultra-stable two-motor tape transport, a linear counter of minutes and seconds with counter memory, ceramic cassette holder, and Dolby S-type noise reduction.
$150 OBO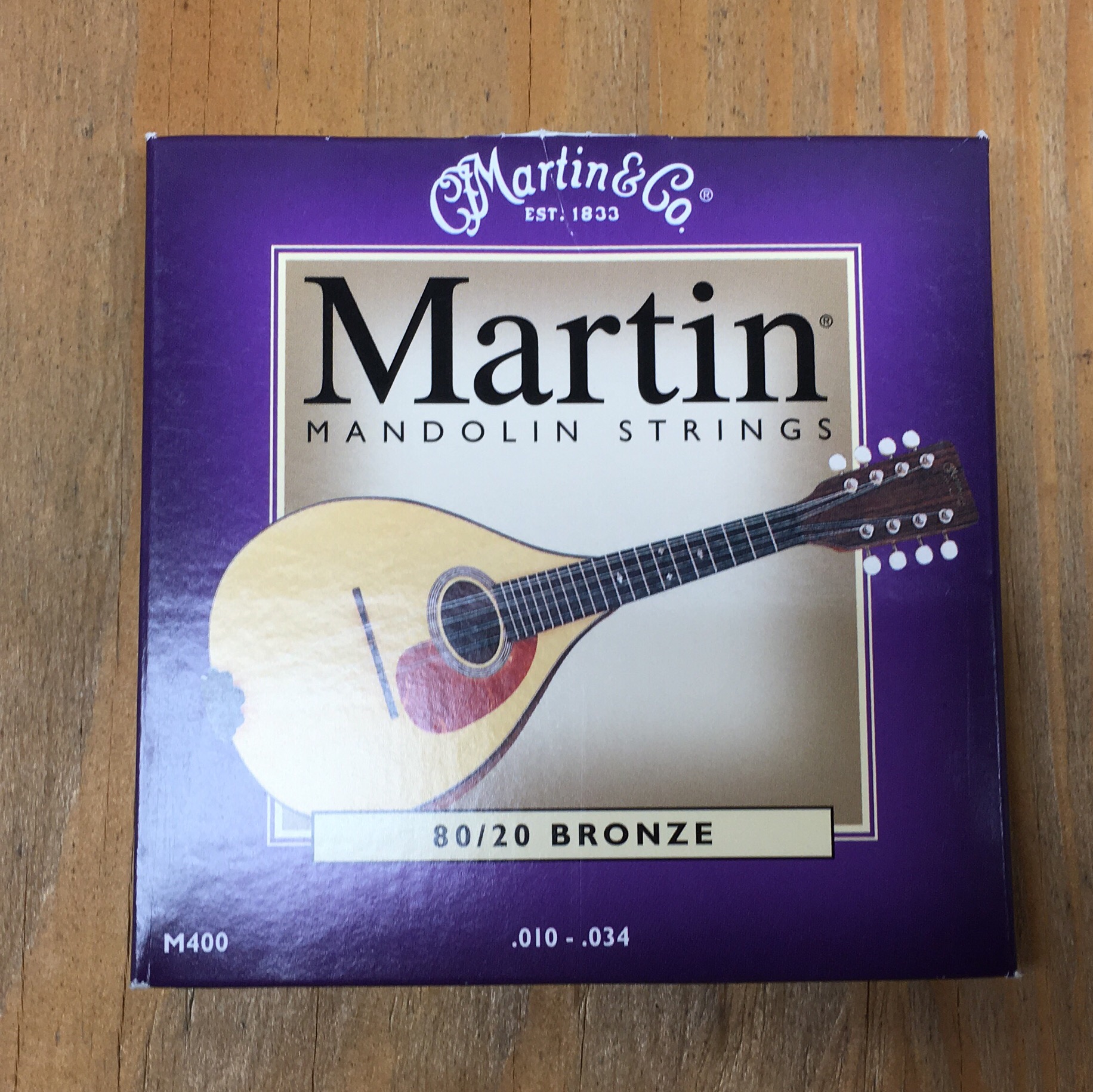 Martin 80/20 Bronze Mandolin Strings: New
4 unopened sets $5/box

Gibson Earl Scruggs Light Gauge Banjo Strings: New
4 unopened sets $5/box